Product Blueprint
Pants down... It's time we take a close-up look at our reusable handlebar tape. 
Our Gripper is quite unique among other handlebar tapes, given it's reusable. You can wash and re-wrap it over and over again. Of course, it also depends on your riding intensity and how you treat it—even our tape will reach its limits and wear down eventually. But we are pretty confident it will endure longer than most other tapes out there.
So, how can we be so confident? What differentiates our Gripper from other handlebar tapes? 
Topside
The material facing your hand is a plant-based, synthetically manufactured fiber. The fiber is called TENCEL™ Modal and originates from trees. The hardwood is processed in a circular, environmentally responsible way to retain wood pulp. The pulp then serves as the base for producing the thread. As a result, the thread is more durable and more planet-friendly than conventional or organic cotton.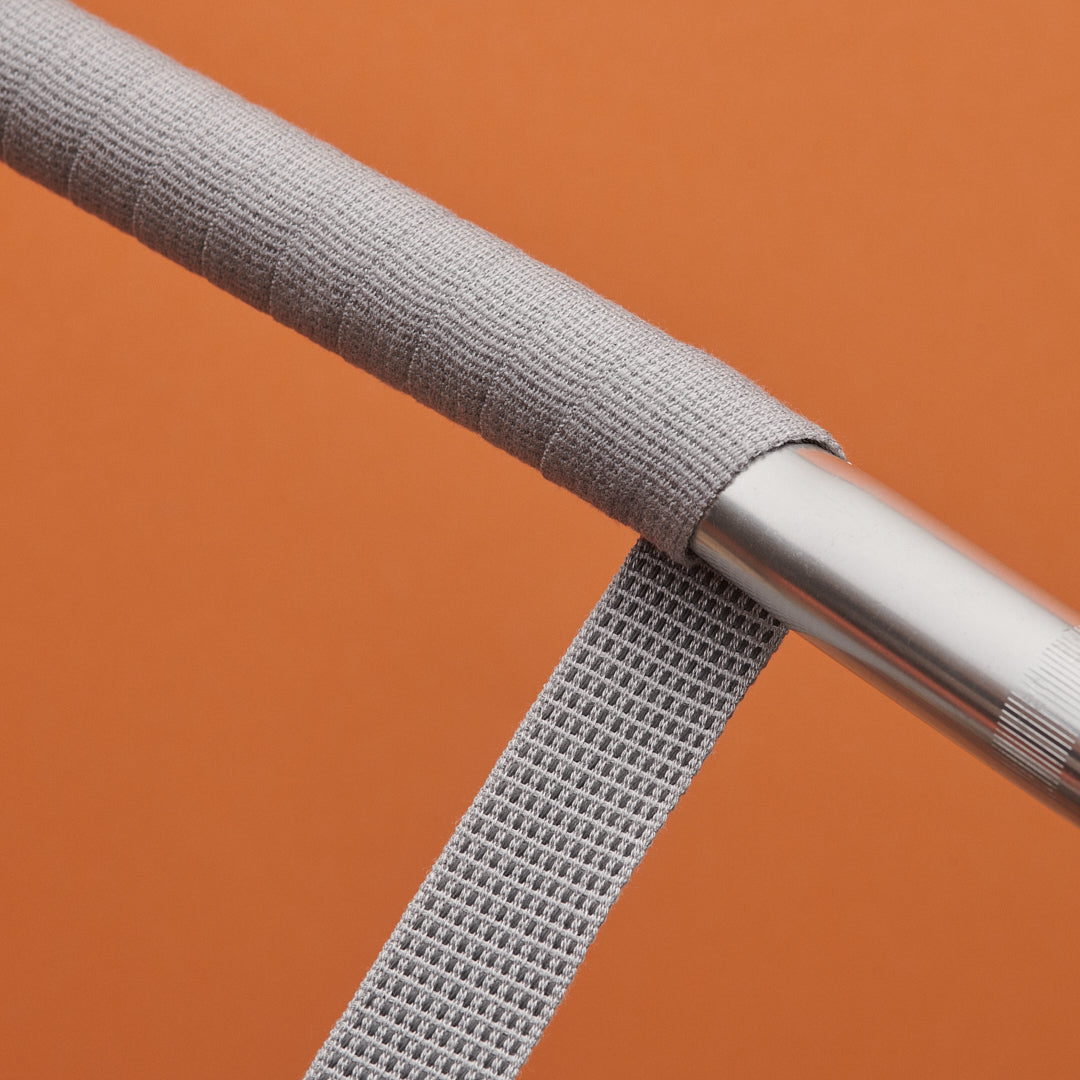 Bottomside
On the tape's bottom side, we add some natural rubber to the mix. To be precise: 20 rubber threads in pairs of two sitting next to each other. We distribute the pairs of rubber strings evenly across the whole width of the woven handlebar tape. Thus, the rubber strings are fully integrated into the weaving structure.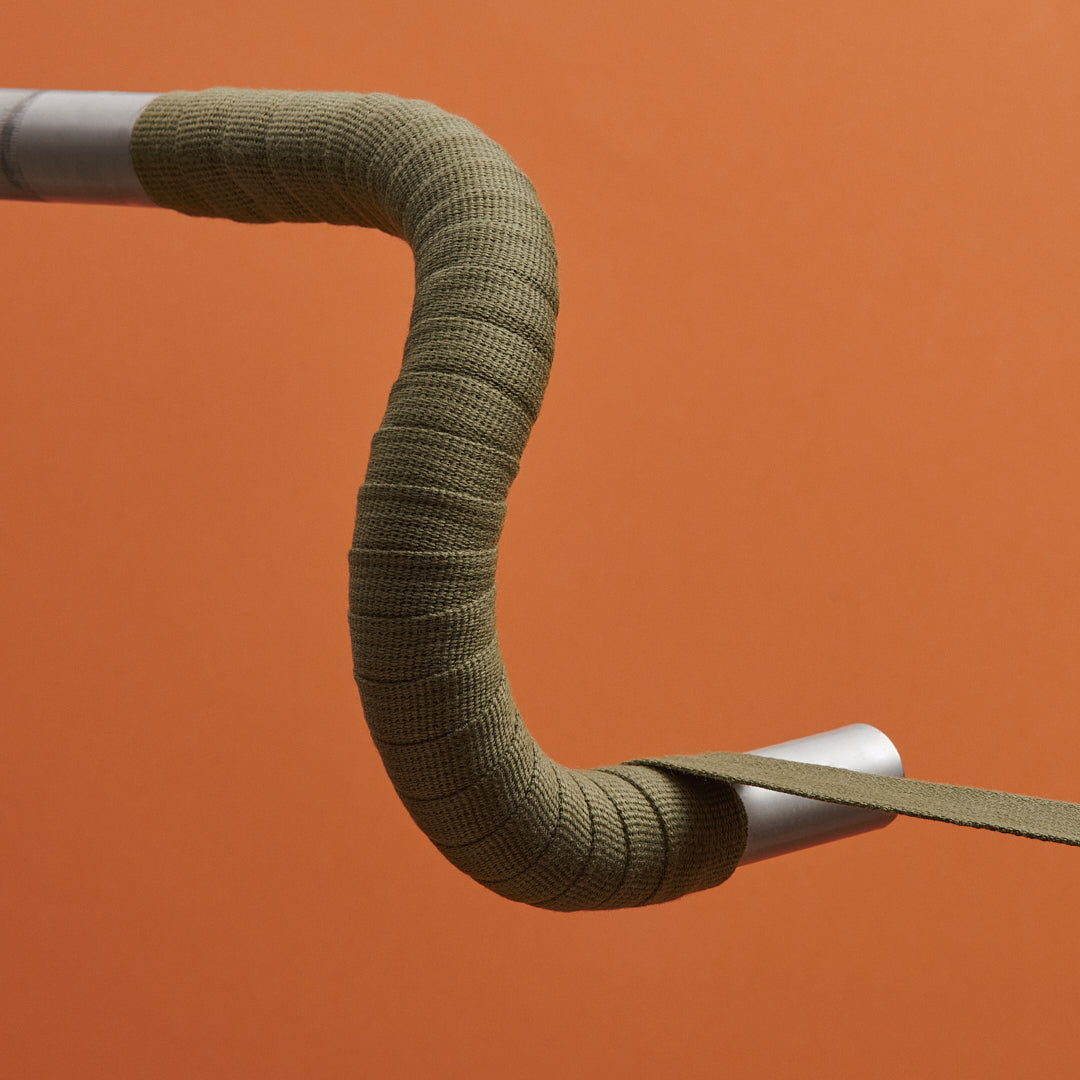 Textile Construction
The band is woven in a continuous process with a needle loom machine. Hundreds of fine threads combine into a strong structure, similar to how seatbelts are manufactured. Enhanced on the outherside with a twisted recycled polyester thread. Fine-tuning the machine settings is important because you don't want to end up with a super-stiff ribbon. We have spent several iterations finding the right balance between flexibility and rigidity, so the tape nicely adjusts to the bends of your handlebar.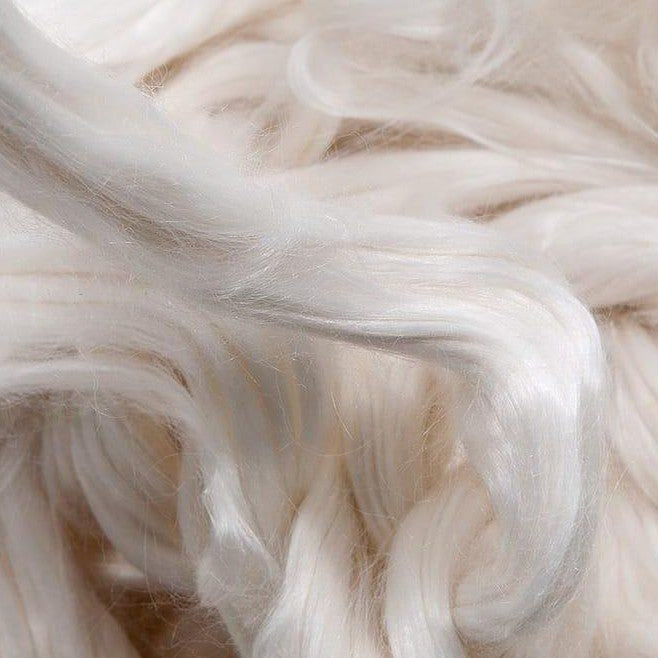 Origin of Material
We source our raw materials and accessories from within the European Union. First, the company Lenzing AG from Austria produces the fiber TENCEL™ Modal. We then send it to Tearfil in Portugal, which spins and dyes the yarn. Finally, the colored yarn lands at Smålandsband AB in Sweden, where we weave the cloth handlebar tape.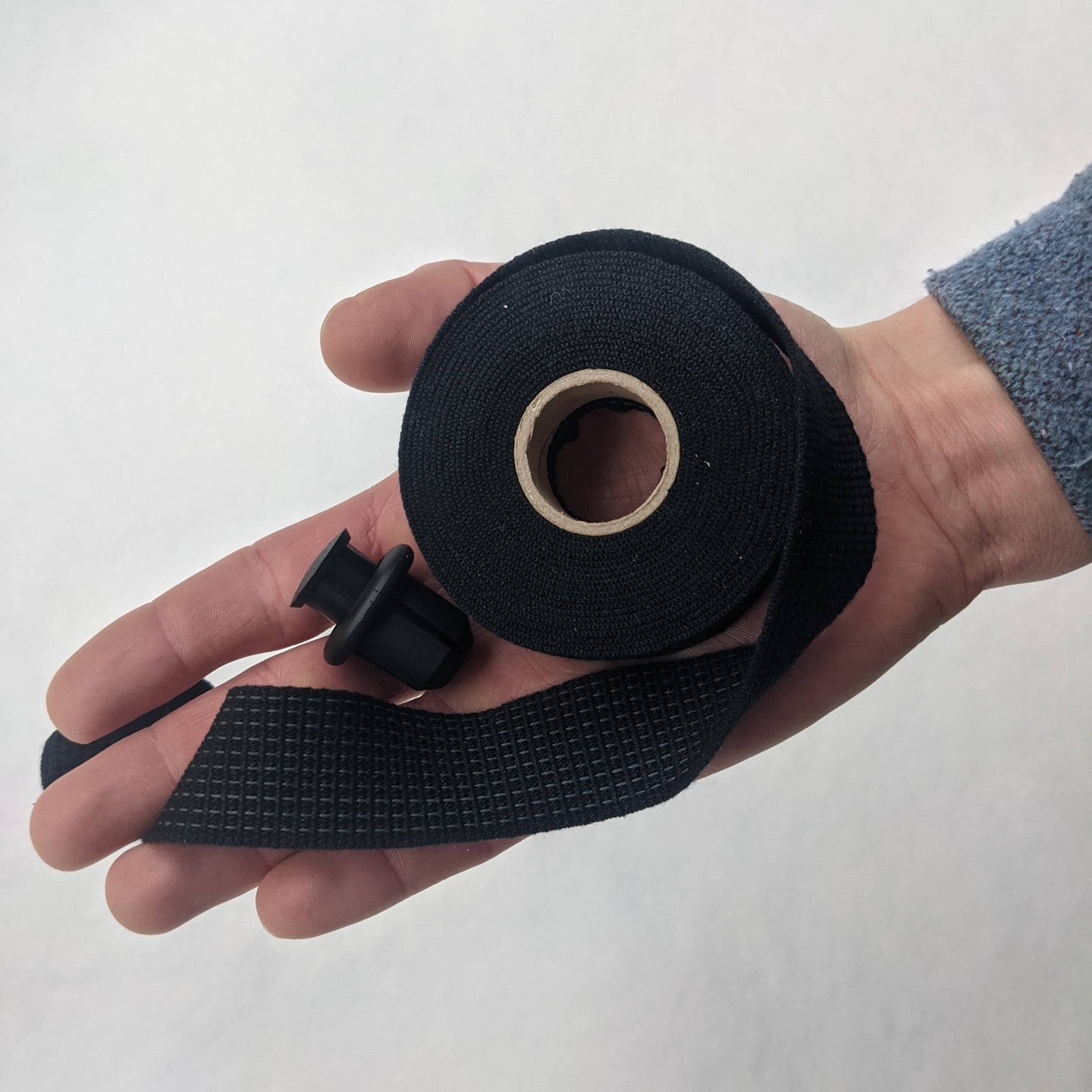 Product Lifecycle
Due to the weaving process the materials are not bonded together which allows to seperate them from each other. Once you recycle the tape, the materials will start composting under certain conditions.
Ride - Reuse - Recycle